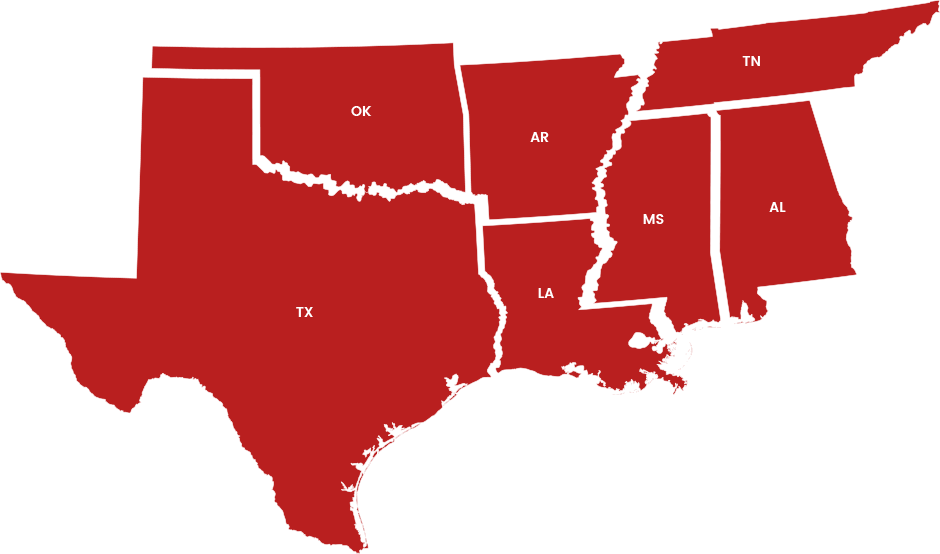 Steve McCrory
Territory 1 & 3 Sales Manager, President
South & East Texas
713-818-6877
steve@mccrorysafety.com

Eric Ellis
Territory 5 Sales Manager
Louisianna, Mississippi, Memphis & Mobile
225-328-1312
eelis@mccrorysafety.com

Stephenoa McCrory
Territory 2 & 3 Sales Manager
South &West Texas
281-923-6406
snmccrory@mccrorysafety.com

Theresa McCrory
Territory 4 Sales Manager
North Texas, Oklahoma & Arkansas

theresa@mccrorysafety.com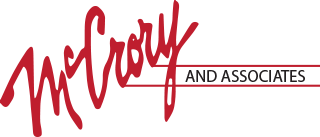 Our agency was started by "Mac" McCrory in 1970 in Baton Rouge Louisiana. Presently, "McCrory and Associates" serves Texas, Oklahoma, Arkansas, Louisiana, Mississippi, Alabama, and Tennessee. The company's office is located in Webster, Texas (Houston area) and is the site of our 10,000 square foot tilt wall, two-story warehouse with palletized inventory
For over thirty-four years, "McCrory and Associates" has had an excellent reputation with manufacturers. Our relationship is strong with major Safety and Industrial distributors in the Southwest U.S. region. We consider our salespeople to be the finest assembly of safety equipment manufacturer's representatives in the business
Our agency's focus is to represent a small number of only the finest manufacturers of safety products and provide for them the maximum market share through the highest quality distribution they can obtain
Some of the manufactures we represent have linked to our web page, you can select them from our line card and view the manufactures web page, if you need literature, a question answered or other information please fill out our information request form, or please feel free to call one of our offices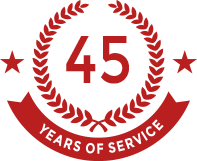 Little Giant Ladder Systems is the safety and innovation leader in climbing systems and professional access equipment. It has partnered with safety professionals all over the country to develop real solutions to real safety problems. In the past five years alone, the company has received over 50 patents on safety improvements in climbing equipment design
Professional access equipment like the Aerial Safety Cage™, the SumoStance wide-base, leveling extension ladder, the Claw™ Positioning System, and the Select Step™ adjustable stepladder are just a few of the new innovations that are changing the way professionals work at height . . . and we are just getting started

SWORD® is performance hydration for intense situations. SWORD® hydrates fast with a precise combination of Sodium electrolytes for sweat and innovative carbohydrate fuels to prevent fatigue—all wrapped up in real fruit flavors that are just-right for the thick of the action.

Airstar is the inventor and leading manufacturer of inflatable lighting solutions. Over the last 27 years, our balloon lights have been adapted to meet the needs of a variety of industries from events and film to rescue operations and construction safety. Not only do our products look beautiful, they also produce a light quality that cannot be duplicated by traditional lighting solutions. The creativity and flexibility of our lights have earned us a strong reputation for innovation and dependability.

At Dentec Safety Specialists our mission is to provide the highest quality of safety solutions delivering enhanced value and comfort. Our expertise from decades of experience in Industrial Safety and our innovative design technologies have solidified us as thought leaders in the field.
We are proud to be a Canadian family-run business with over 100 years of experience combined in the Safety Industry and Distribution. Our passion is providing the right safety solution to fit each business and it's unique needs.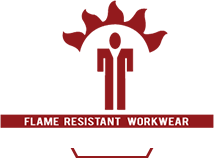 Saf-Tech is known for the quality and consistency expected from a protective apparel manufacturer. Our garment construction experts have an average of 20+ years experience in designing and sewing superior FR industrial work wear. We ensure all of our garments meet and exceed nationally recognized specifications and Government standards such as: ASTM, NFPA and OSHA. We stand behind every piece we manufacture. Saf-Tech is committed to a 100% satisfaction guaranteed policy. If there ever is a problem with the construction of our garments it will be replaced at NO COST to you. Saf-Tech Inc., is a leading innovator in the Flame Resistant industrial work wear manufacturing industry. With over 30 years of experience on our side, we know what matters most to those who are on the job every day. Located in Houston, TX, where the need for protective apparel began, we stay ahead of the curve in an industry that constantly evolves. Utilizing state of the art technology, and employing the best manufacturing professionals available; we're ready for the unexpected
We pride ourselves on delivering nothing less than the best! It's spelled out in three words Quality. Service. Excellence

Lifguard International is a leading brand in the disposable garment space

Edge Eyewear is known for its exceptionally designed products, marketing literature, displays, website, and packaging. WPI currently maintains three divisions: Edge Eyewear sells safety-rated eyewear through U.S. industrial, hardware, and utilities distribution accounts. Edge Eyewear Canada, launched in 2009, supplies the same industries through Canadian distribution. Edge Tactical Eyewear began in 2012 and sells tactical eyewear through U.S. law enforcement, military, and shooting sports distributors. The company continues to see consistent growth as a result of its commitment to innovation, creativity, service, and enthusiasm.
McCrory & Associates
12440 Highway 3
Webster, TX
77598
281-480-1369       1-800-456-7622       info@mccrorysafety.com